Our Lady of the Airways
​


Catholic Church
OUR HEARTFELT THANKS
Our praise and gratitude to Our Lady, to our past and present Pastoral Teams and Parishioners for a wonderful and enthusiastic celebration of Our Lady of the Airways Parish's 65th Anniversary which was punctuated with a May 26 Mass offered by His Eminence, Thomas Cardinal Collins with Fr. Lorenzo and Fr. Jimmy concelebrating together with past pastors, associate pastors and guest priests. A Gala Dinner-Dance was held on the Anniversary date of the Parish's Canonical Foundation which was June 21, 2013 at the Speranza Banquet Hall in Brampton

.
††††††††††††††††††††††††††††††††††††††† ††††††††††††††††††††††††††††††††††† †††††††††††††††††††††††††††††††††††††††
SHARELIFE CAMPAIGN

St. Vincent de Paul Society
Members of the Society of St. Vincent de
Paul are parishioners like yourselves who
strive to grow closer to Christ by offering
person-to-person service to families and
individuals in distress due to unemployment,
illness, physical / emotional disability and old
age. They are volunteers who issue food
vouchers, sort, pack and distribute canned goods and other non-perishables, lend a compassionate ear, encourage the lonely and fearful, and sponsor summer camps for underprivileged kids. An essential aspect of their apostolate is to empower their clients to work towards self-sufficiency. If you have love in your heart and the time and commitment to help the needy in our community, please call SVDP Vice-President, Alice Mascarenhas, at

905-671-8382

to speak with her about becoming a member.
Please pray for those who are sick members of our Parish and those who love and minister to them.
His Excellency Bishop John Boissonneau saying all the Masses during his Pastoral Visitation at OLA

.
Bishop John Boissonneau meeting with the Parish Ministry Coordinators of OLA.
Finance Committee with Bishop Boissonneau.
Screening Committee with Bishop Boissonneau.
Thomas Cardinal Collins celebrating Our Lady of the Airways Parish's 65th Anniversary with a Mass, May 26.
The Our Lady of the Airways Parish Ministry
​volunteers attending their annual Lenten Reflections held on March 15, 2014. The event was conducted by Catherine Ecker and Laurie van den Hurk of the Office of Formation for Discipleship - Toronto Archdiocese.
Fr. Joe Peña

, the Airport Chaplain of the Toronto Pearson International Airport, celebrated his 25th Sacerdotal Ordination Anniversary on April 12, 2014 with the El Shaddai choir assisting. His Anniversary Mass was held at the Our Lady of the Airways.
Our Lady of the Airways Parish, celebrating the Feast of Corpus Christi, Sunday, June 22, 2014.
Our Lady of the Airways Procession of the
Feast of the Assumption of Mary
Sunday, August, 14, 2016
.
OLA Feast of the Assumption Picnic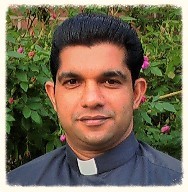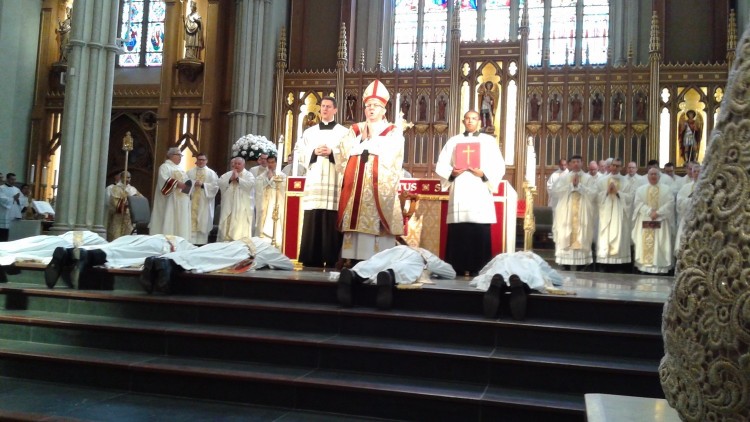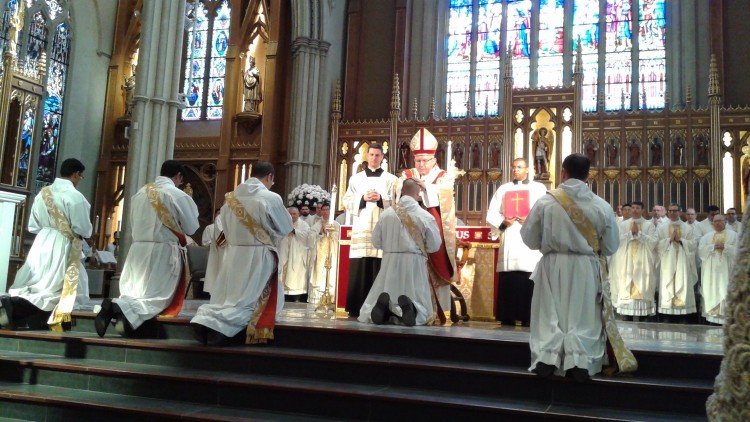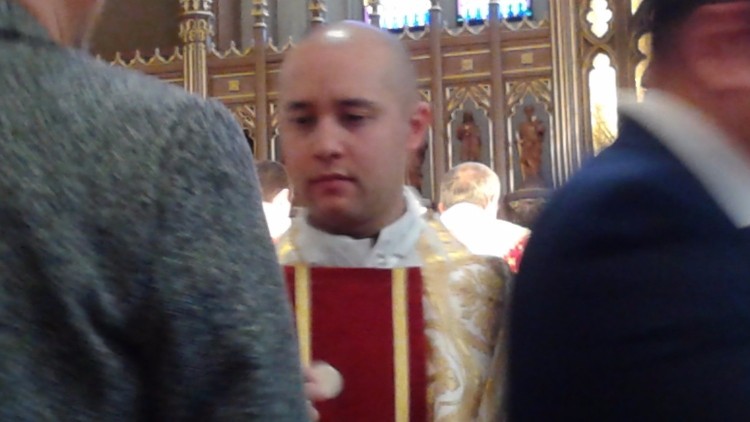 His Eminence Thomas Cardinal Collins ordains Fr. Matthew McCarthy with other four ordinandi for the priesthood for the Archdiocese of Toronto, May 13th, 2017,
Ordinandi prostrate during the Litany of the Saints
Cardinal Collins lays his hands on Deacon Matthew's head as he says the Prayer of Consecration.



​​​​​​​​​​​​​​​​​​​​​​
Fr. Matthew as newly-ordained priest, gives communion to the faithful.
Fr. Matthew McCarthy celebrates his first Mass at the Our Lady of the Airways Parish Church Sunday, May 14th, 2017
.