Our Lady of the Airways
​
Catholic Church
SUNDAY EUCHARIST

Saturday: 5:00 PM - English
Sunday: 9:00 AM - English
10:30 AM - Italian
12:00 Noon - English
7:00 PM - Tamil



WEEKDAY EUCHARIST




English Mass


8:00 AM - Monday - Friday
7:00 PM - Monday, Wednesday and Friday
8:30 AM - Saturday​

Italian Mass
7:00 PM - Tuesday and Thursday


Holidays
9:00 AM - English
10:00 AM - Italian



RECONCILIATION



Saturday 4:00 PM - 4:45 PM
(or by appointment)



DEVOTIONS



First Friday Holy Hour and Benediction
​7:30 PM
Recitation of the Holy Rosary before
Mass
Mother of Perpetual Help Novena
(Wednesday Evening)


Divine Mercy (Friday Evening)



PARISH OFFICE HOURS
Monday - Friday
9:00 AM - 4:00 PM
Saturday, Sunday and Holiday
CLOSED
PASTORAL TEAM

Fr. Thomas Lim Pastor
Fr. Jimmy Joseph, HGN Associate Pastor
Fr. Ravi Tete, HGN In Residence
Fr. Peter Gitendran Tamil
Patrick Philpott​ Custodian
Remy Flores Secretary​


BAPTISM
Contact Parish Office

1 month

in advance of anticipated baptismal date.

MARRIAGE

Couples planning to be married must contact a priest

1 year

in advance. Preparation course is a prerequisite.

ANOINTING OF THE SICK

If one of your loved ones would like to
receive this Sacrament, please call the
Parish Office.

COMMUNION OF THE SICK AND HOUSEBOUND

The Eucharist is brought regularly to the sick and shut-ins. Please notify the Office if a family member is in hospital or confined to the home through sickness or old age. Anointing of the Sick and Reconciliation are also available.

CATHOLIC SCHOOLS

Ascension High School 905-676-1287
Holy Cross 905-677-5660
Saint Raphael 905-677-1038
Dufferin-Peel Catholic School Board ​ 905-890-1221
CATHOLIC CEMETERIES
Queen of Heaven - Woodbridge
(905-851-5822)
Assumption - Mississauga
(905-670-8801)

† † † † † † † † † † † † † † † † † † † † † † † † † † † † † † † † † † † † † † † † † † † † † † † † † † † † † † † † † † † † † † † † † † † † † † † † † †
Ave Maria by Schubert - Artist: Arnaud Partcham
CHURCH BULLETIN ADVERTISING

Liturgical Publications will be restarting publication of Our Lady of the Airways BULLETIN in September. You may now consider advertising your product and services on our Church Bulletin. The parishioners' support of the advertisers is most appreciated. It helps defray the expenses toward the bulletin's publication. Call Liturgical Publications at 905-624-4422
AIRPORT CHAPLAINCY​
​
​

Pearson International Airport





Mass Schedules


​

​​​TERMINAL ONE (T1)
Saturday - 5:30 PM
Sunday - 10:00 AM; 12:00 Noon
Monday to Friday - 1:00 PM

TERMINAL THREE (T3)
Saturday - 4:00 PM
Sunday - 8:00 AM
Monday to Friday - 4:30 PM


Fr. John Mullin
Senior Chaplain​
IS GOD CALLING YOU?


Have you ever wondered if you have the stirrings of the Holy Spirit to become a Priest, Deacon, Brother or Sister of the religious life?​ If so, please check out this website:
​ www.TestYourCalling.org
Click here for slide show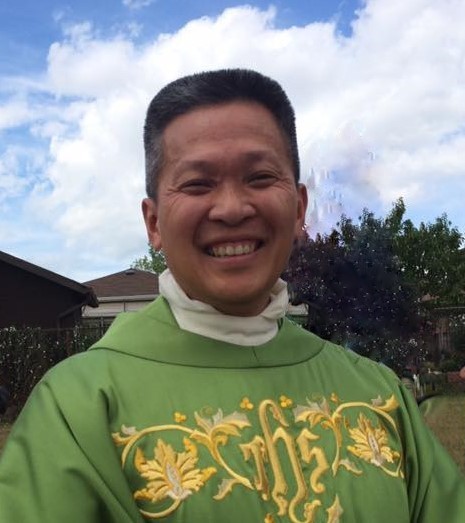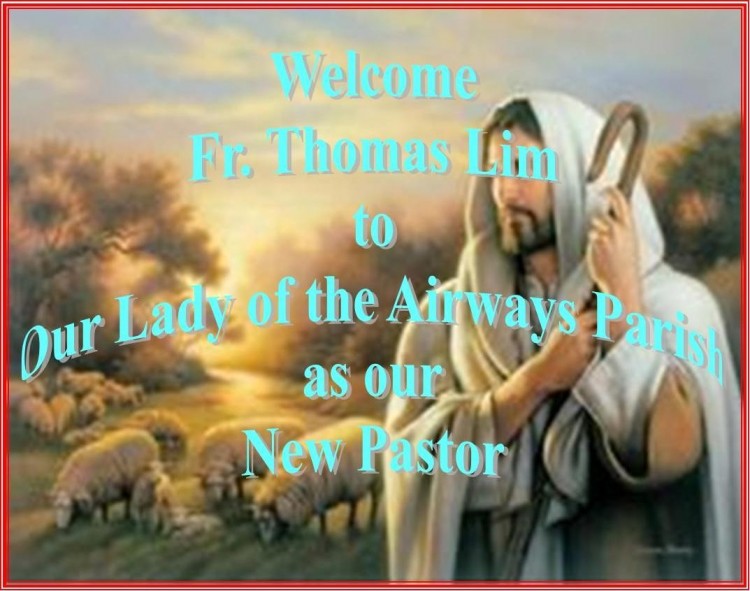 Fr. Thomas Lim's Installation Video